Details
Wellscroft Wednesday Workshops, a series of short, focused fencing workshops designed to give you a hands-on and personalized learning experience. Whether you are new to farming, an experienced farmer, gardener, commercial grower, or just interested in learning more about existing fencing systems, you will benefit from these informative workshops. The non-refundable fee of $10 covers registration for the workshop, informational materials, and snacks, and it can be credited towards a purchase of $100 or more the day of the workshop. Classes are limited to 15 participants! All workshops are held on Wednesday afternoons from 1:00 - 4:00 p.m. at our Harrisville, NH headquarters.
Upcoming Workshops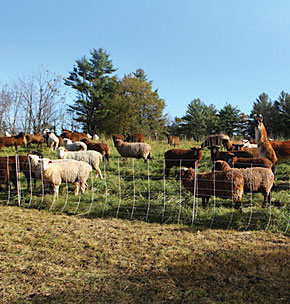 Extended Grazing for Sheep & Goats
October 9, 2019, 1-4 p.m.
More and more farmers are realizing the benefits of grazing their livestock well beyond the traditional timeline by using portable electric netting. This workshop will teach the basics of electric fence and how you can use it to save on feed costs by extending the grazing season until snow falls. Participants will get hands-on experience by moving one of Wellscroft's flocks – there's no better way to learn than getting your boots dirty! Don't worry - our border collies will be standing by in case things go south.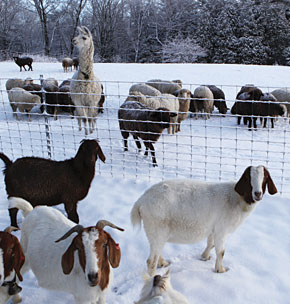 Winterizing Your Fence & Energizer
November 13, 2019, 1-4 p.m.
When the days begin to get shorter and colder, out comes that "winter checklist." Readying your fence for winter is as important as monitoring it during the summer. We'll teach participants how to properly store their electric netting and energizer, and tips for winterizing permanent fencing including switching to a pos/neg system. We'll also cover end-of-season techniques and preparation required to dust off, prepare, and re-energize your equipment for springtime use.