DEER & CRITTER CONTROL
with Electric Fencing for Gardens
As the popularity and demand for fresh, locally grown produce increases, so too does the threat from deer and critters (i.e. raccoons, woodchucks, rabbits, skunks, and more). Whether you have a backyard garden or have been running a commercial CSA for years, electric garden fencing provides a fast, affordable, and easy-to-install solution for seasonal garden protection. Below are some helpful tips and material guidelines to get you started.
Residential & Community Garden Crop Protection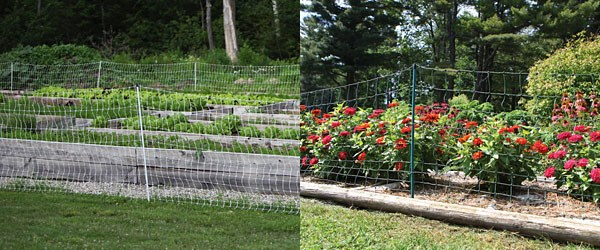 Electrified garden net fences are effective at keeping unwanted pests out while also blending in so as not to interrupt the aesthetics of a well-planned garden. These fences are typically best suited for areas one acre or less in size and are very effective against woodchucks, raccoons, rabbits, and deer.
You can shop the most common products we recommend below.
Electrification of Existing Fence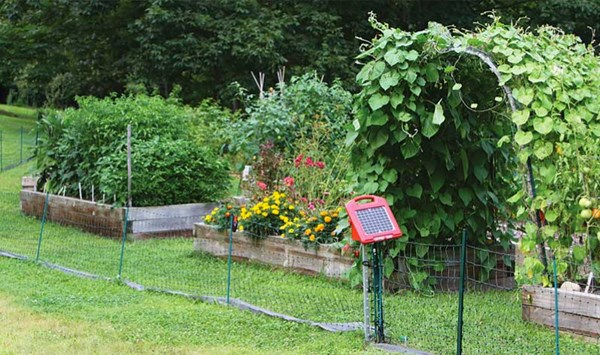 If you have an existing chicken or woven wire fence, you can deter predators from going through or climbing over it by adding two "scare" wires; one at 8" from the ground and another near the top of your fence. We recommend that you use the MaxiShock™cable due to its durability and conductivity. Also, use P-springs and twist-tights to keep the wires taut to prevent the electrified "scare" wires from grounding out on the woven wire.
You can shop the most common products we recommend below.
Each fencing project is unique and may require more or different products than are on this page! Call us if you have questions about yours.
Toll-Free: (855) 327-6336