Wellscroft is pleased to be the largest distributor of Kinghitter Post Drivers in the eastern USA. With rugged and rocky terrain found all across the Northeast, there's a good reason why Kinghitters outdrive the competition.

After being acquired in 2019 by another post driver manufacturer, Kinghitter post drivers have undergone an upgrade to now feature an "interchangeable" system which refers to the hydraulics, bases, and attachments. The new Kinghitter "i" series post drivers allow users to mix and match attachments to either a 13' or 16' heavy duty beam. These units support interchangeable bases which quickly and easily attach to a 3-point hitch, skid steer or excavator. Users are no longer limited to a particular post driver model based on which attachments they plan to use. Any of the i-Series post drivers support the addition of features like mastshift (right/left adjustment) and rearshift (forward/backward adjustment) as well as a host of attachments such as the rockspike extractor or hydraulic auger.
Kinghitter's ingenious new "iHydraulics" system has been designed with ease and speed in mind. When the weight falls, this unique hydraulic system recycles the displaced oil by storing it on the opposite side of the cylinder. When the weight is raised again, the recycled oil is returned to the tractor at a much slower rate. This system maximizes hammer drop speed by minimizing hydraulic restrictions and heat buildup while also allowing the use of standard 1/2" QRC fittings for both power and dump hoses. Lastly, longevity of the wire rope is extended due to elimination of rope whip.
Kinghitter needs vary by customer. Call us today for a customized quote at 1-855-327-6336.
Financing is available.
Available in 2 Sizes!
Series 2i 13' Rigid Mast
Series 2i 16' Hydraulic Hinge Mast
Standard Features Included:
150UC Heavy Duty Mast (Hydraulic Hinged on 16')
600 lb. Hammer
Heavy Duty Safety Post Cap
Adjustable Height Legs
Hydraulic Toplink and Angle Adjustment
4-Bank Walvoil SD-11 Valve Bank (13') / 5-Bank Walvoil SD-11 Valve Bank (16')

Optional Accessories:
Rockspike Extractor (either a manual or hydraulic positioning option)
Solid Steel Rockspikes in 3.5" or 5" options
Mastshift Upgrade of 11.5"
36" Sidemount Unit
Skid Steer Adaptor Plate
Heavy Duty Safety Cap
Largest Inventory of Legacy Parts in the US!
Popular replacement parts include:
K1150900 - Polyprop spike insert
K1150901 - Polyprop spike insert, new style
K1306008 - 9 Meter Wire Rope for Expander Beam
K1306015 - 15 Meter Wire Rope for 12'6" Beam
K1306019 - 19 Meter Wire Rope for 16' Beam
If you're looking for parts to replace or repair your older Kinghitter, Wellscroft has the largest inventory of parts available in the US.
Give us a call at
1-855-327-6336
to find the part you're looking for.
Goes Great With...
Hydraulic Wire Unwinder and Stretcher (sku# TWIRSTRH)
Mounts on skid steer or 3-point hitch of tractor. Comes standard with hydraulic controls to: spear and lift rolls of wire, lift top frame to accomodate 5' or 8' stretcher bar to stretch either height wire, tilt table (wire platform) on x-axis to keep wire rolls vertical while unwinding across steep terrain, pinch wire to allow for easy stretching of wire. This machine saves lots of time and is a must for large jobs or fence contractors.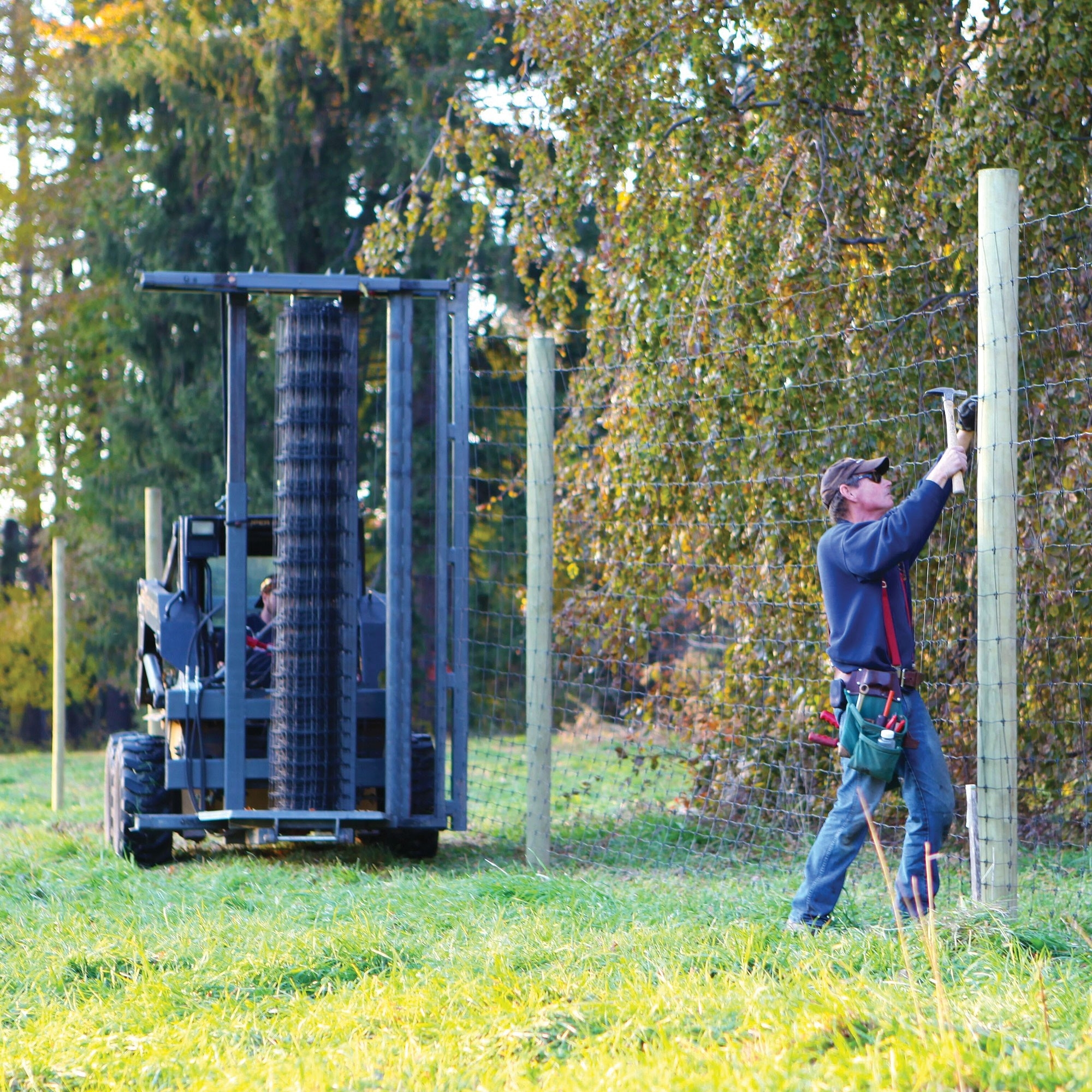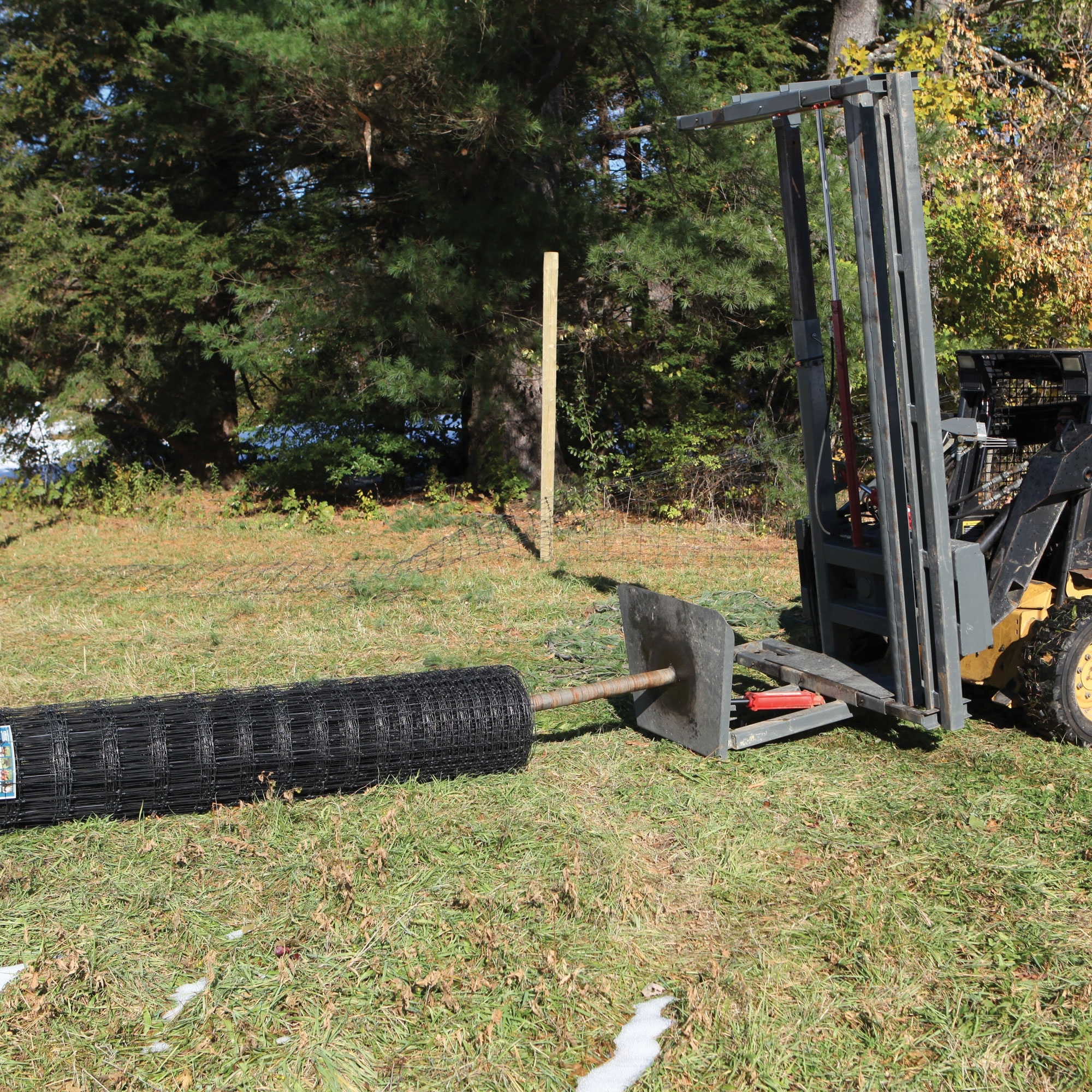 Financing Available

We offer financing on large equipment purchases, click on the button to learn more.