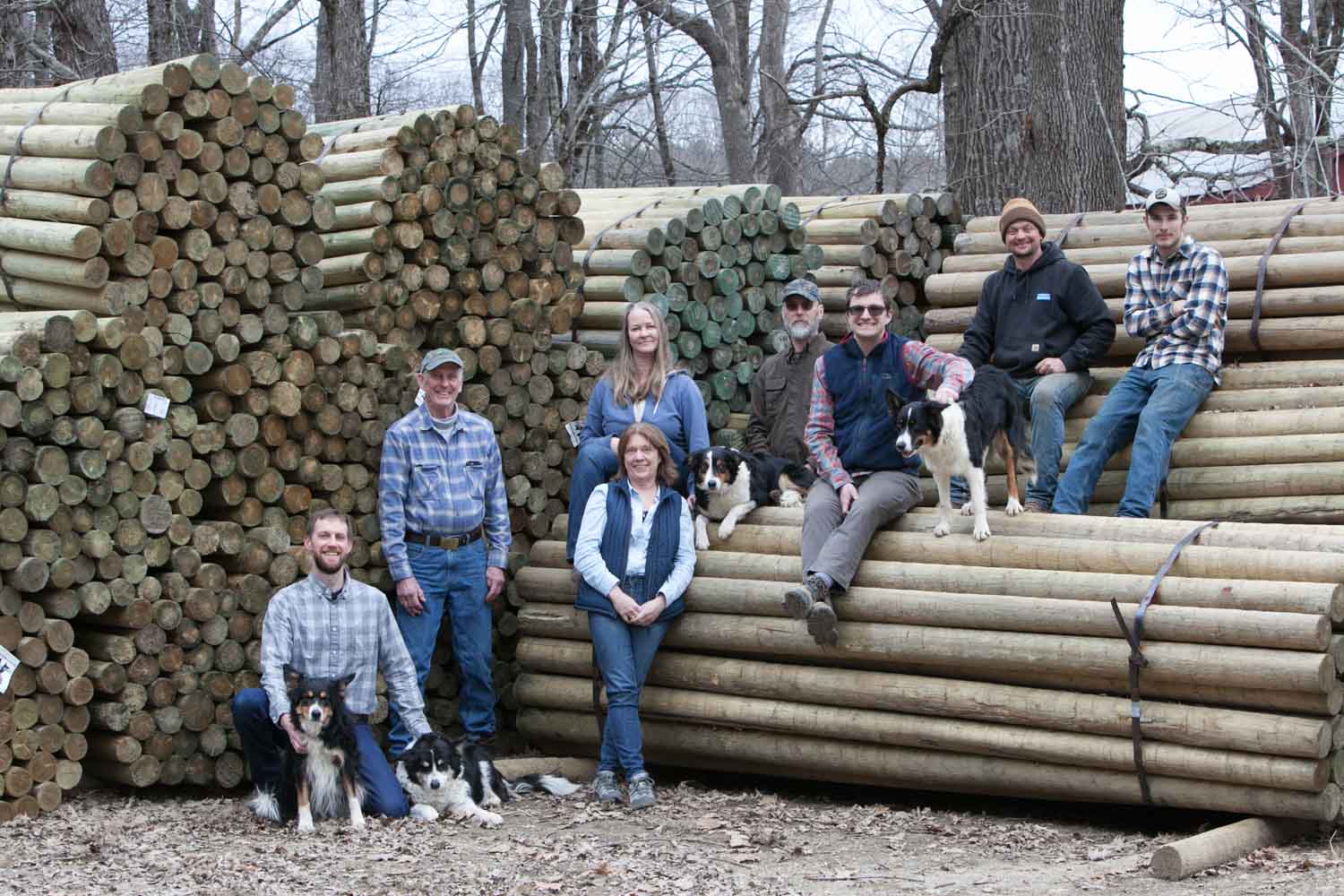 We are New England's Agricultural Fence Experts!
The staff at Wellscroft are professionals when it comes to the containment of livestock and protection of crops from predators and wildlife.
Wellscroft Fence Systems is a family owned and operated business that has depended on the products it sells for over 37 years. We enjoy getting to know our customers and offer the highest quality, service and selection through the ideals on which our business was founded:
We only sell quality products that we have field-tested on our own working farm. If it doesn't work or won't stand the test of time, we're not going to carry it.
Customer service is our number one priority. We make sure that our customers are aware of all of the available options and we help every customer get exactly what they need.
We understand that each customer's needs are unique and require individual attention. You receive the same care whether you are a large commercial farmer or backyard gardener.
We know that your time is important so we provide the fastest and highest quality shipping for the lowest possible cost.
We invite you to browse our catalog and website, give us a call, or stop by our retail store to see how we can help you with your agricultural fencing goals.
Our History
Owner David Kennard acquired his first sheep and founded Wellscroft Farm in 1973. Hard work and ingenuity grew the farms flock to over 500 ewes earning him Farmer of the Year in 1980. To date, Wellscroft has had more than 12,000 lambs born on the farm. In 1999, the farm earned the status of being a New Hampshire Farm of Distinction which David's continued passion for farming and helping others earned him the great honor of the 2014 Andrew L. Felker Award for significant contributions to the health and vitality of New Hampshire agriculture. David Kennard embodies the spirit of Andrew F. in encouraging and promoting the resources that assure the strength and success of NH agriculture. David continues to be a leader in the sheep industry and his knowledge of farming has bolstered the success of his fencing company, earning the trust of thousands of satisfied customers across New England.
Wellscroft Fence Systems is New England's foremost agricultural fence provider specializing in the containment and protection of livestock and crops. For more than 35 years, Wellscroft has experimented and tested the products it sells on their own New Hampshire farm. If a product fails the quality test on their farm, they don't sell it. It is this methodology which has crafted a line of high quality products, many of which are proudly made in the USA. Wellscroft stands by their entire inventory with a 30-day money-back guarantee.
Wellscroft's experienced and creative staff designs custom fencing systems that provide customers with exactly what is needed for their unique situations. Thousands of farmers, gardeners, educational institutions, and homeowners throughout the Northeast have benefited by Wellscroft's knowledgeable and trusted personnel. Wellscroft Fence Systems is the "go-to" fence supplier, second to none, for all agricultural fencing challenges.
Today, Wellscroft is proud to employ eight local townspeople who enjoy their jobs and take pride in knowing they are contributing to the success of New Hampshire agriculture.