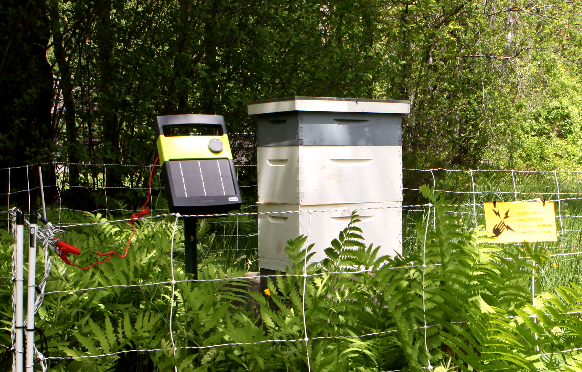 Bears, skunks, raccoons and small predators are a serious threat to apiaries. A single bear will frequently return nightly to feast on the brood, honey and honeycomb. Hives are vulnerable year-round, but particularly when bears awaken from winter hibernation in the spring and when they are building fat reserves in the fall in preparation for winter. With the number of bees declining, it is more important than ever to keep them safe and thriving. Wellscroft offers both electric netting and single strand conductors to get the job done.
Got Questions?
There are many factors that can make your fence project unique and might require alternative or additional materials than the products shown on this page. If you have questions or would like to discuss your project with a Wellscroft Fence Expert, please contact us today by calling toll-free 1-855-327-6336 or click on the button below. If you're just beginning a fence project, a great place to get started is our Estimating Your Fence page.
CONTACT A WELLSCROFT EXPERT TODAY!