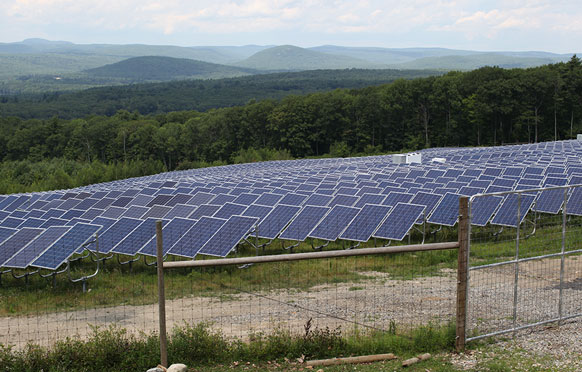 The number of solar arrays that provide energy for public and private utilities, businesses, and residences is growing at a steady pace. Many installation companies are pleased with the benefits that an 8' woven wire fence can provide. Often, these fences are less expensive than traditional chain link fence, faster to install, create less shading of the panels, and yet provide equal security against potential wildlife and human tampering.
Got Questions?
There are many factors that can make your fence project unique and might require alternative or additional materials than the products shown on this page. If you have questions or would like to discuss your project with a Wellscroft Fence Expert, please contact us today by calling toll-free 1-855-327-6336 or click on the button below. If you're just beginning a fence project, a great place to get started is our Estimating Your Fence page.
CONTACT A WELLSCROFT EXPERT TODAY!