Deer & Cattle Grates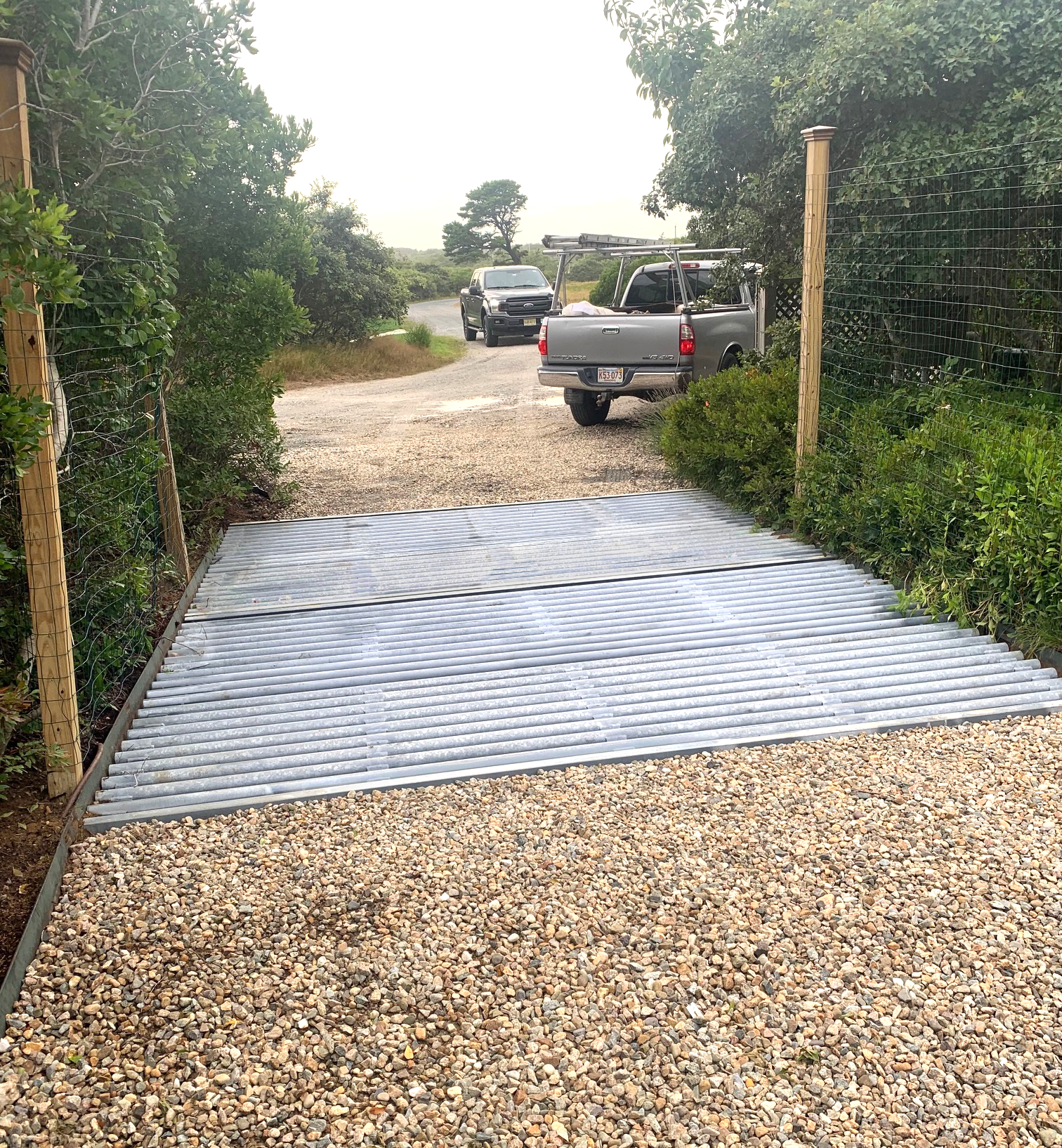 NEW! We are excited to announce that we now have our exclusive brand of Wellscroft-manufactured Deer & Cattle Grates. We have been designing and perfecting our new grates over the past year and the first batch has already been delivered and installed.
SIZES: We have varying sizes and lengths and we can even customize a grate to meet your exact size and specifications. Each grate has the option to include a 'clean out' removable section for cleaning out dirt and debris (see below right). These gates are solid, heavy-duty, and built to stand up to heavy loads and years of traffic. They can be ordered with a variety of coatings:
HOW TO ORDER: If you have questions about pricing, availability, and ordering, please give us a call at 855-327-6336.